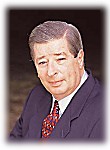 Pat Lynch
Pat Lynch is the founder and Managing Director of P.J. Lynch Associates. His search career includes significant assignments for Fortune 50 companies and not-for-profit organizations at all senior levels. Prior to his extensive executive search experience, he managed the recruiting function for Xerox Corporation's field sales organization, which employed over 1000 people annually. Now in his second decade in the recruiting business, Pat has managed extremely critical and sensitive assignments for CEO, SVP, board and general management positions for a variety of large and small clients in a wide range of industries. He believes that providing exceptional search services involves becoming a strategic partner with his clients in understanding their goals, culture, and vision. He has the confidence of a great number of senior executives to complete their most important staffing assignments. Mr. Lynch received a B.S. in Economics from St. Michael's College and serves on a number of volunteer and religious boards throughout the United States.

Arlene M. McSweeney, Ed.D.
Arlene McSweeney has spent nearly thirty years as an educator and administrator in a variety of school systems and universities and is certified as principal and superintendent in three states. Dr. McSweeney has been a consultant and partner with P.J. Lynch Associates for the past fifteen years and has been intimately involved in candidate assessment on very high-profile assignments. Her work with P.J. Lynch Associates has been particularly meaningful by virtue of her knowledge of curricula, testing and administration in dealing with our education publishing clients.
Arlene earned a B.S. in Education from SUNY Oneonta, an M.S. in Counseling from St. John's University and an Ed.D. in Administration from Nova Southeastern University. Initially, Arlene focused her efforts on senior candidate assessment projects for major consumer products clients. Today, Dr. McSweeney leads P.J. Lynch Associate's initiatives to develop an exceptional level of executive recruitment services for the not-for-profit and educational sectors.

Paul Rohrmann
Paul Rohrmann, Senior Vice President, joined P.J. Lynch Associates in 2003, after a long and successful career as a Managing Director for firms such as Credit Suisse First Boston, Bear Stearns and Citicorp. His credibility and contacts in the financial community come from decades of experience starting new business ventures, acquiring asset portfolios and leading risk management teams.  In all of his roles, Paul had P&L and staffing responsibility, in addition to the challenge of designing and developing complex, integrated financial control systems.  He possesses first-hand knowledge of the types of background and business acumen necessary for a senior candidate to provide prioritized strategic direction, set challenging organizational goals and ensure coordinated results down to the most basic level.  He provides the firm with a trained eye in evaluating the candidacy of financial and operating executives. Mr. Rohrmann received a B.S. in Finance and Economics magna cum laude from Fairleigh Dickinson University and has served in a leadership capacity on numerous community service and fund raising boards.